Cutyourbills.org NOT associated with Cutyourbill.org!
CutYourBill.org was a web site that offered information on how to bypass
power company electrical meters. (Illegal, Unethical & Very Dangerous!)
Incorrect information posted on another website (wrong URL address link) may be misleading. To prevent any confusion in the marketplace, this page is created for clarity. Cut Your Bills (CutYourBills.org) and Cut My Bills (CutMyBills.org) have NO association with that site OR its YouTube scam video! Playing with power company wires is a really BAD Idea!
Screenshot of CutYourBill.org Video for the Curious...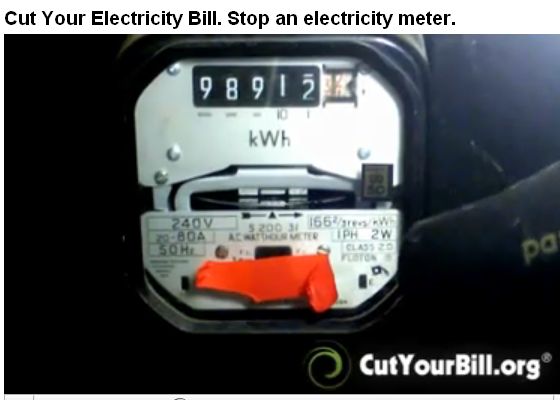 You Tube video showed a hair dryer run with power company meter going on/off.




Magic Jack USB VoIP Phone Jack Cuts Monthly Phone Bills to Zero!



Want to Save Cash? Visit CutYourBills.org Now!



|

|

|

|

|

|

|


Cut Your Bills Refinancing | Cut Your Bills Links | NOT CutYourBill.org! | Cut Your Bills Sitemap
All content Copyright © 2007-17 by Carolina Web Marketing. Hosting: Carolina Website Hosting